My daughter recently told me about Who Gives A Crap toilet paper.
It's fully recycled paper (or bamboo for their premium brand). They donate 50% of their profits to build toilets in places where they don't have them.
They deliver it to your house – you set up a subscription, so you can set and forget it. And it comes wrapped in paper rather than plastic.
I just got my first delivery 🙂
There's an article here from someone who's gone into the economics of it deeper than me, and she reckons that it's cheaper than buying from the supermarket.
Also look how pretty they are!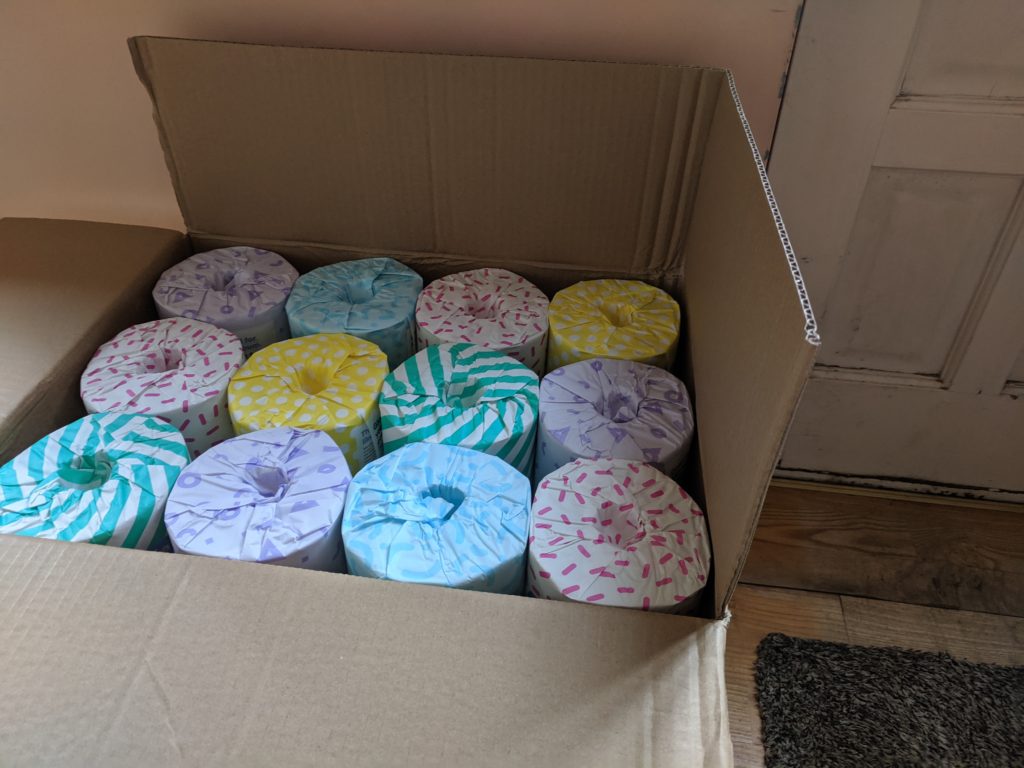 ~
I'm thinking, though, that if they can wrap their loo roll in paper, surely the supermarkets could do the same. So I'm going to get in contact with Tescos (which is where I usually shop) and tell them that they've lost my custom as far as loo roll goes until they start offering it paper-wrapped too.
I doubt if they'd listen to just me, but if it catches on and we all do it, then maybe?